Info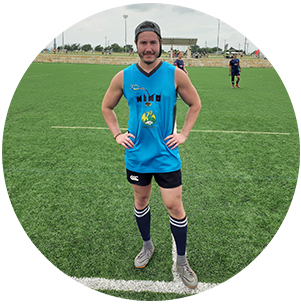 BIOGRAPHY
---
Hello thanks for looking me up! To start with I'm a former United States Marine, and a very versatile artist. I'm known to make the best out of any given situation and I always get things done. I currently work as an fx artist for games, and also have experience in video.
I specializes in particle systems, motion graphics, compositing cgi, paintout work for video, and houdini fx for games and video.
Some fun facts, I enjoy playing Rpg's like final fantasy, or 3rd person shooters like metal gear. I play rugby when I have the time, and currently am on my 6th season as of this year. I'm also big into anime like attack on titan, or cowboy bepop. I'm a very out doorsy person who plays in the sunshine during the day or nerds out on a computer when its night.
Moving forward, I will continue to dive deeper into visual effects for its integration with video and games. This way I can push the limits of my fx work as I get better in the industry.